Concluding League play in the British Open Polo Championship for the Cowdray Gold Cup hosted by Cowdray Park Polo Club, Wednesday's tripleheader set the stage for quarterfinal seeding. Assembling at Brooks Field, Twelve Oaks and La Magdeleine kicked-off the action with La Magdeleine emerging victorious in a narrow 12-11 triumph.
In a thrilling contest, La Magdeleine outshot their opponents from the field, but 48% accuracy in open play compared to Twelve Oaks' 53% shooting from the field required La Magdeleine to keep the pressure on the opposing goal. Converting 100% of their attempts at the line, Twelve Oaks took the edge on penalty goals, but a balanced offensive approach that relied on turnovers and counterattacks ultimately delivered La Magdeleine the hard-fought one-goal win.

Seizing an early lead, two goals from Joaquin Pittaluga earned Twelve Oaks an early lead, but a strong response from Facundo Fernandez Llorente, Pablo Mac Donough and Santiago Laborde brought La Magdeleine within one. Despite an impressive 6-goal performance from Pittaluga in the first half, La Magdeleine's consistency combined with ten shots on goal tied the match 6-all at the half.
Taking control in the fourth, Pittaluga was back on the attack, hitting two in the chukka as Twelve Oaks seized a two-goal advantage. Pushing back in the fifth, efforts from Llorente and Mac Donough once again deadlocked the contest 10-all. With just minutes left to claim the lead, La Magdeleine showcased exceptional coordination on the field, utilizing their attack skills to overcome a drive from Twelve Oaks' Charlie Wooldridge, as a two-goal effort from the duo of Mac Donough and Llorente secured the monumental 12-11 victory and Ashton Silver Cup.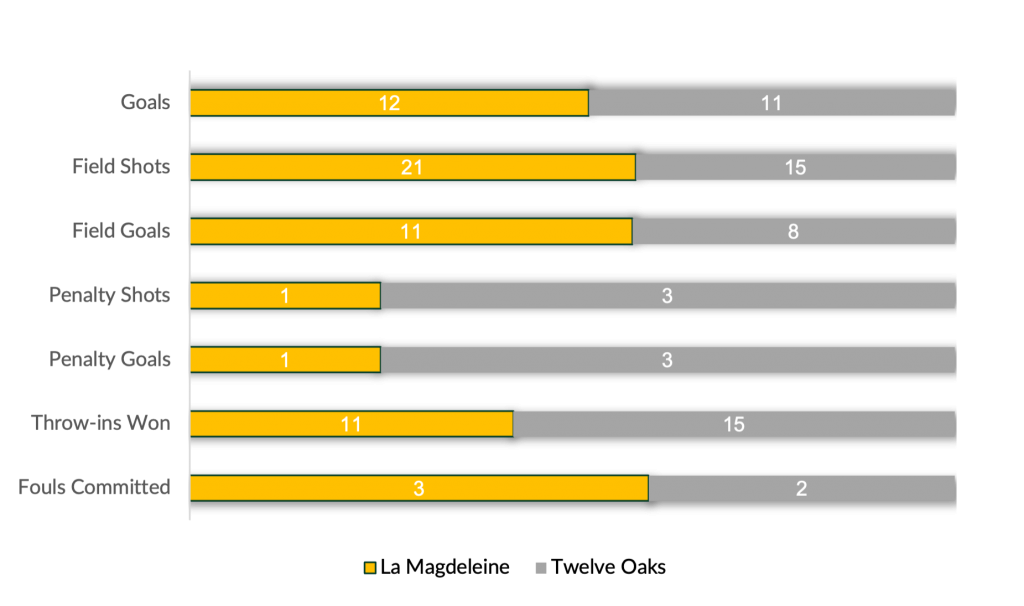 Gathering at Lawns Field 2, UAE went head-to-head against Park Place, as UAE claimed their third victory of the tournament 14-13.
In an electrifying contest full of momentum swings, both UAE and Park Place had their chances to shine. Shooting 67% from the field, UAE managed to create enough scoring opportunities that included eight conversions on nine attempts. Relying on a solid defense that led to effective counterattacks, UAE managed to overcome a specular 11-goal performance from Facundo Pieres to secure the one-goal victory.

Controlling play in the first chukka, four-goals unanswered goals from Tomas Beresford, Lucas Monteverde Jr. and Bartolome Castagnola Jr. earned UAE an early edge. Despite Beresford adding three more in the second, Park Place sprung to life in the second with four off the mallet of Pieres, including three conversions. Combining for just eleven shots in open play, the first half was largely determined at the penalty line with Park Place carrying a narrow 9-6 lead into the tents.
Overcoming their three-goal deficit, UAE opened the second half with Beresford hitting three conversions on three attempts to take a 12-8 edge. Holding UAE to just one shot in open play in the fifth, Park Place's Pieres once again led the charge for the team in blue to bring Park Place back within two. Despite a final effort from Pieres in the final chukka, UAE was able to stave off Park Place's comeback bid and secure the nail-biting 14-13 win.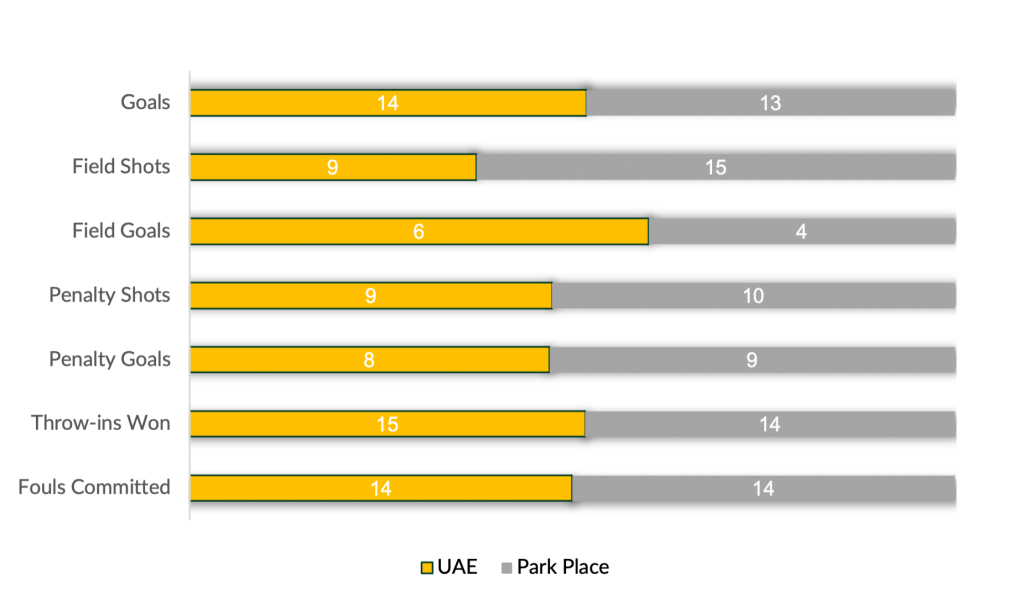 In the third closely contested match of the day, a clash between King Power and Black Bears concluded with Black Back Bears emerging victorious 11-9.
Despite being outshot from the field, Black Bears managed to make the most of their chances, converting 47% of their shots on goal, with Juan Martin Nero emerging as a crucial contributor, earning five goals, including four conversions. While King Power created opportunities to launch counterattacks, their 24% accuracy in open play and inability to convert at the line ultimately allowed Black Bears to claim the two-goal win.

Trading goals to open scoring, King Power's Jeronimo de Carril and Nicolas broke the stalemate to put their team on top 4-2. Flipping the script in the third, Black Bears' effective defensive play held King Power to just one shot as drives from Ollie Cudmore and Antonio Heguy forged a slim 5-4 lead for Black Bears at the horn.
Once again swapping scores in the fourth, Black Bears surged in the fifth with a power run of four-goals that included two crucial conversions from Nero. Assembling one final push, back-to-back goals from Pieres and Manuel Elizalde brought King Power within striking distance, but Black Bears managed to hang-on to claim the 11-9 triumph.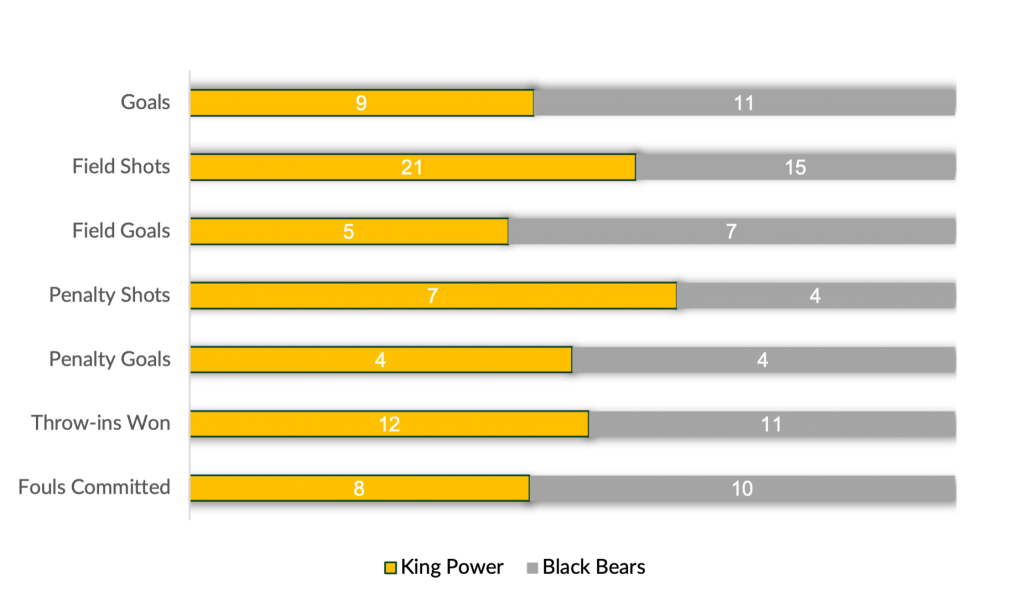 Photo Credit: ©Mark Beaumont