As polo season kicks off in Connecticut, there are plenty of games that Nutmeggers can tip their hats to. 
President of the Simsbury Polo Club Alison Patricelli said playing polo has benefited her both physically and emotionally. During the games, which are often held starting in June in the summer season, teams on horseback use mallets to attempt to knock balls into their opponents' goals.
"I play polo because I find it to be challenging, physically, mentally and sometimes emotionally," Patriceii said.
Patriceii also said she often finds that horses seem to enjoy the game, as they are known to be active animals. However, the animals have been known to occasionally get hurt during games, with tendon damage being the most common injury, according to a study published by the National Library of Medicine in 2014.
"It is the ultimate partnership between person and horse," Patriceii said. "The best polo ponies seem to enjoy playing the game as much as you do … it's the entire process of winning the battles for the ball, going up against the other horses, they love it."
While the Simsbury club is not currently active because Patricelli is focusing her efforts on managing other parts of Folly Farm in Simsbury, she continues to play at the Farmington Polo Club. The Farmington club is one of the few locations in the state, alongside the Greenwich Polo Club and the Giant Valley Polo Club in Hamden, that offers the public a chance to watch the players in action throughout the summer. Hats, like fedoras and boaters, are traditionally worn by guests watching the games in order to block out the sun.
"Polo will always be a passion. I will continue to follow it year to year," Patriceii said. 
Farmington Polo Club representative Hunter Jelsch said Connecticut's polo scene often pulls in players from a diverse range of age groups.
"Our players are a mix of young stars, traveling professionals and lifelong horsemen and women," Jelsh wrote over email.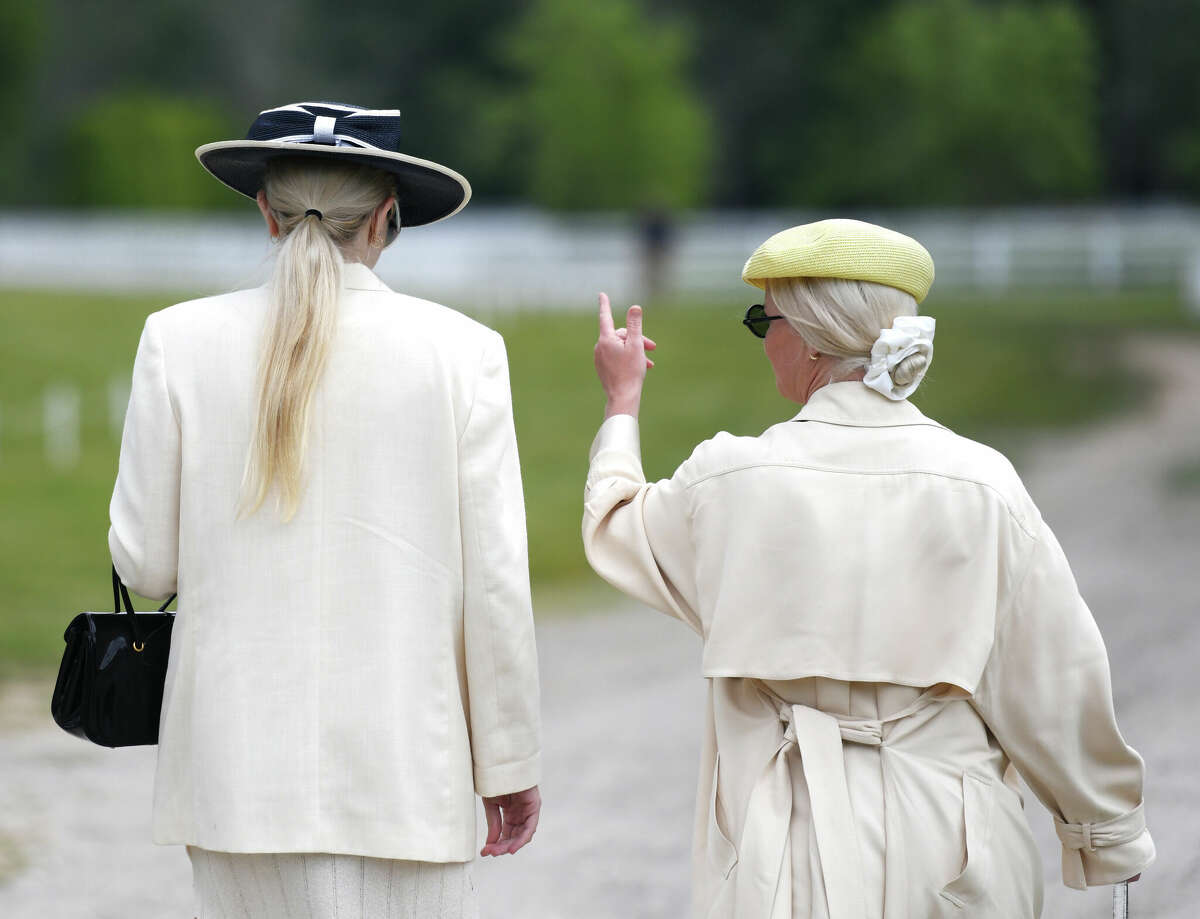 Here are the places in Connecticut you can watch a polo game this summer season:
Greenwich Polo ClubGreenwich
---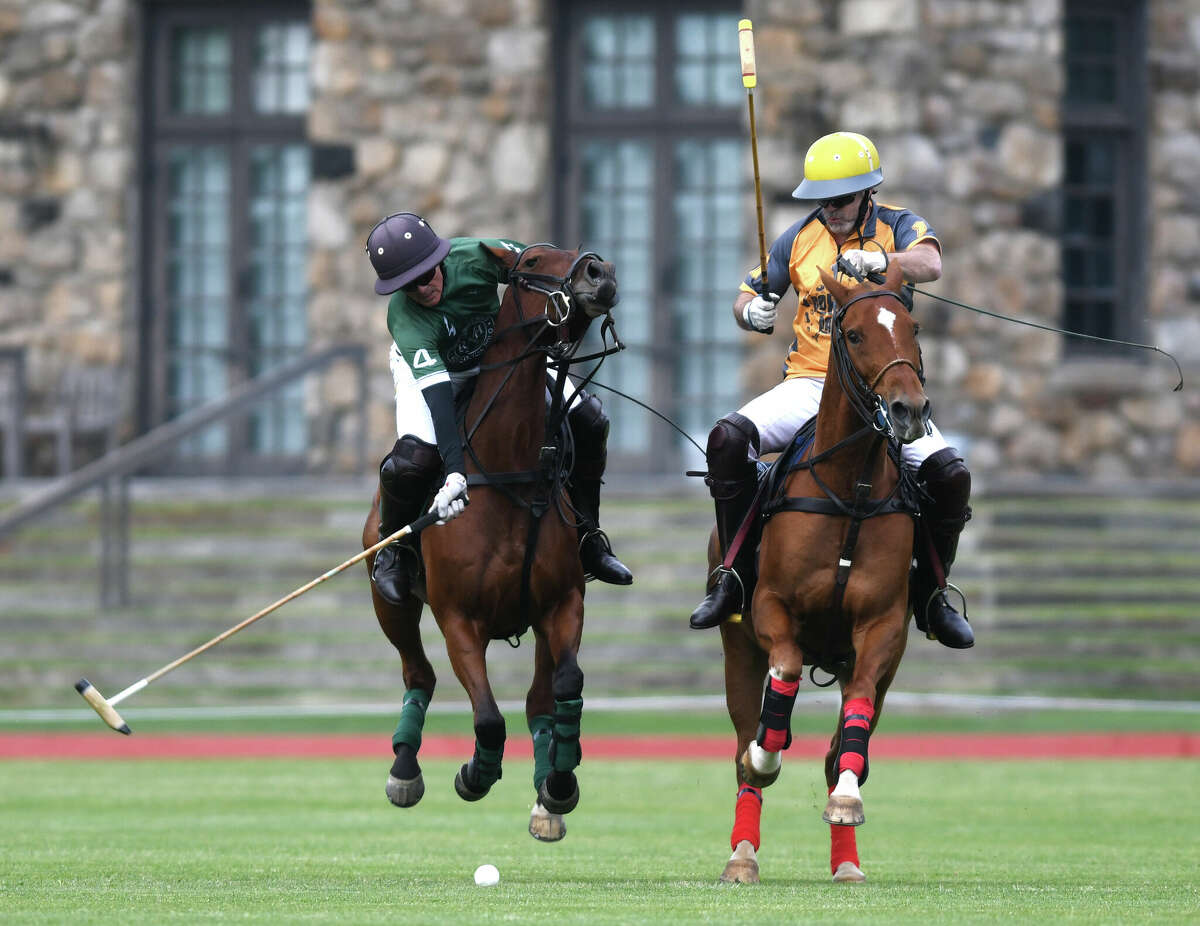 The Greenwich Polo Club was established in 1981 and has seen professionals like Mariano Aguerre, Facundo Pieres, Hilario Ulloa and Nacho Figueras playing on its fields, according to the club's website.
The club is also the home of the White Birch Polo Team, which has won over 30 tournaments, including several U.S. Open Championships, according to its website.
The polo matches are held from 3-5 p.m. Sundays through Sept. 24.
From Oct. 5-8, the club will also be hosting the CSI Greenwich showjumping event, in which horses and their riders will jump over obstacles. 
Game tickets are on sale starting at $50 for a carload of guests. The club recommends that visitors bring picnic blankets and lawn chairs.
The club sells picnic boxes, which must be ordered one week ahead of games, filled with items like sushi, shrimp and sliced meat. Farmington Polo ClubFarmington
---
The Farmington Polo Club was established in 1929 and offers both indoor and outdoor event spaces. While it has gone through periods of being closed and changing ownership, it has been active on a consistent basis since 2016, according to the United States Polo Association's website.
The club is hosting games on Saturdays through Sept. 30, according to its website. Matches start at 5 p.m. in June through August and at 4 p.m. in September and typically last around two and a half hours.
Single-person match tickets are on sale starting at $20. Children 12 years old and under are free. Guests can buy food at the club, however, outside food is not permitted. Giant Valley Polo ClubHamden
---
The Giant Valley Polo Club in Hamden became a member of the United States Polo Association in 1995, according to the association's website.
The club hosts games from 3-5 p.m. on Sundays through Sept. 10, according to its website.
Guests are allowed to bring their own food for a picnic. After the games, guests can have dinner served by Mexican restaurant Aunt Chilada's while they listen to a jazz performance.
Tickets begin at $25 per carload of guests.